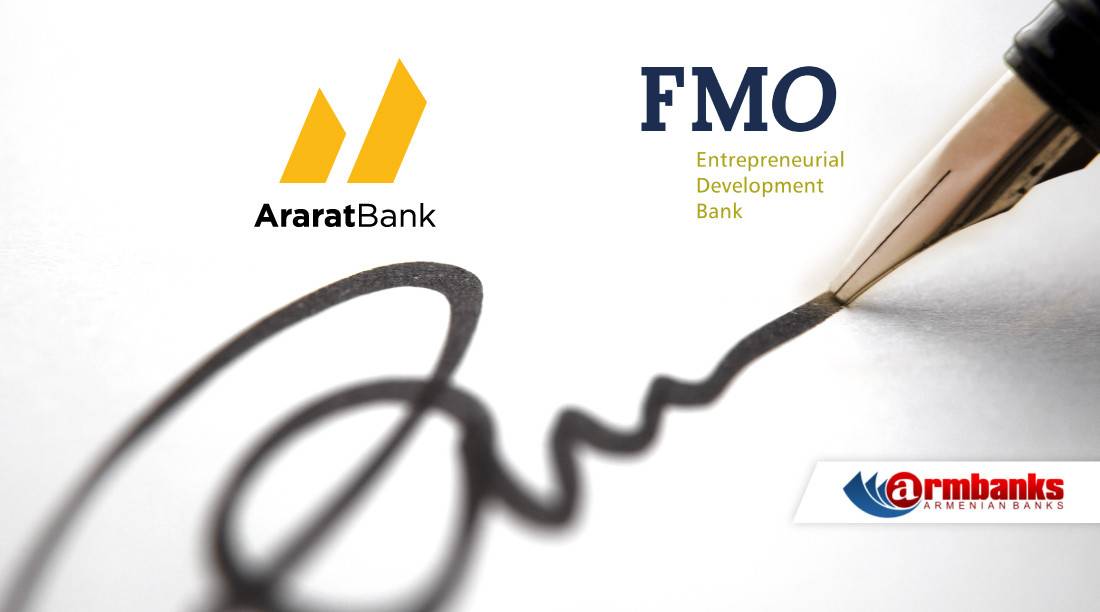 27.04.2018
ARARATBANK STARTS FINANCING ALSO THE START-UP BUSINESS PROJECTS OF YOUNG PERSONS who are younger than 35 years of age
The Dutch Development Bank (FMO) disbursed a loan of USD 20 million to ARARATBANK OJSC for lending to SME, business projects of women entrepreneurs and to persons who are younger than 35 years of age as well as for retail lending purposes.
Within the framework of one more collaborative project, loans to SME sector will be disbursed for the amount of maximum USD 1 million. Under the new loan facility agreement persons who are younger than 35 years of age will be financed within the scope of start-up business, educational and mortgage projects with a maturity of 7 years.
Chief Investment Officer of FMO Linda Broekhuizen commented: "The cooperation with ARARATBANK has proved to contribute successfully to the ongoing development of the economy in Armenia. This new facility will especially support financing of women and young entrepreneurs and help financial inclusion in the country."
Credit portfolio of the Bank stood at AMD 117 billion 541 million as of 31.03.2018. The share of SME loans in the total volume of the credit portfolio made over 45%. As of 31.03.2018, on-balance-sheet total assets of the Bank made AMD 211,179 million and liabilities stood at AMD 175 164 million. As of 31.03.2018, on-balance-sheet total capital of the Bank stood at AMD 36,015 million. Profit of ARARATBANK OJSC made AMD 903 million as of 31.03.2018.
FMO is the Dutch Development Bank. As a leading impact investor, FMO supports sustainable private sector growth in developing countries and emerging markets by investing in ambitious projects and entrepreneurs. FMO believes that a strong private sector leads to economic and social development, and has a more than 45-year proven track-record of empowering people to employ their skills and improve their quality of life. FMO focuses on three sectors that have high development impact: financial institutions, energy, and agribusiness, food & water. With a committed portfolio of EUR 9.2 billion spanning over 90 countries, FMO is one of the larger bilateral private sector developments banks globally.
Source: [https://www.1in.am/2342575.html]
Page updated 24.08.2021 | 15:56
In case of discrepancy between Armenian and English versions of the information, the priority is given to the Armenian version.