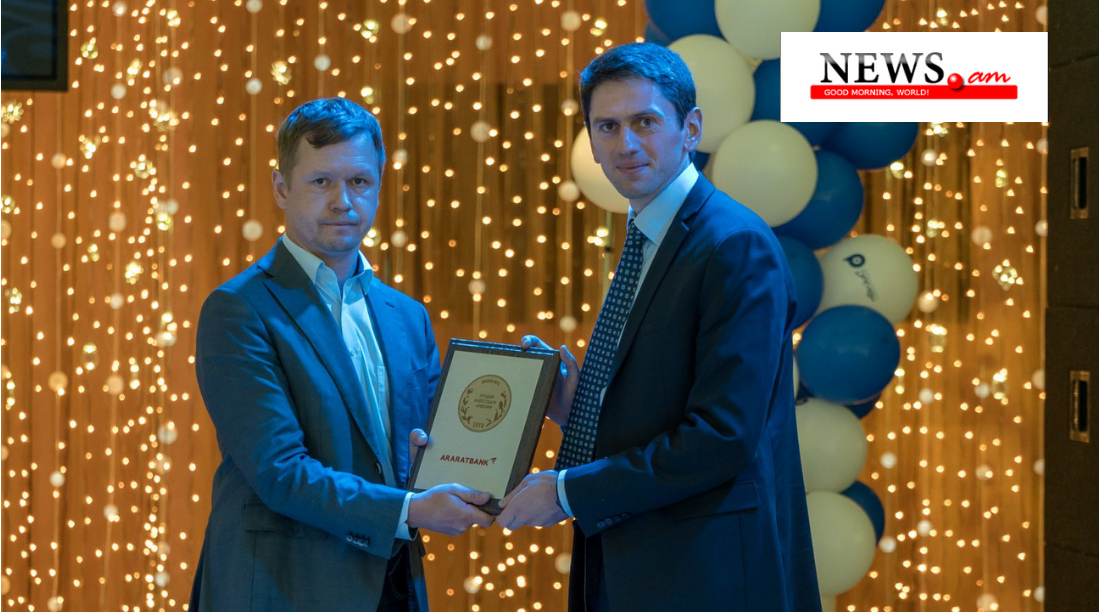 06.06.2018
Cbonds Agency named ARARATBANK the best investment bank in Armenia
One of the leading financial information agencies, Cbonds, recognized ARARATBANK as the best investment bank in Armenia. At the meeting with journalists, Head of the Investment Banking Department of ARARATBANK OJSC Edgar Evoyan made a statement about it on June 6.
He told that ARARATBANK took part in the XV CIS and Baltic States Bond Congress held recently in Astana between May 31 and June 01, 2018 and was awarded in the nomination the Best Investment Bank in Armenia in 2018.
According to Edgar Evoyan, at present the bank is considering the possibility of issuing its own corporate eurobonds abroad. If approved, the issue will be no earlier than by the end of 2019, as it requires a number of serious preliminary activities.
"The victory in the nomination the Best Investment Bank in Armenia in 2018 testifies to the popularity of the bank. Investors trust the bonds of this or that company in Armenia or abroad when they learn that the bonds are unwritten by ARARATBANK. This is why we have been offered to issue our eurobonds abroad," said Edgar Evoyan.
He mentioned that ARARATBANK is quite active in the Armenian stock market. In the previous year ARARATBANK underwrote bonds worth about AMD 6 billion and USD 4,5 million for other companies, also presented 3 new corporate issuers in the capital market and applied a new tool — covered mortgage bonds. In addition, the bank acted as a market maker for 6 companies for the total of 14 bond issues.
"We managed to establish relationship with well-known financial institutions, which will enable to bring customers to the international capital markets, attract foreign investors to Armenia, and place local bonds abroad," said Edgar Evoyan.
He also mentioned that arrangements were made regarding introduction of new investment banking services (international securities brokerage services and asset management). By the end of the year, the bank will be able to offer domestic bonds to international investors using the possibilities of Clearstream international depository system.
ARARATBANK OJSC is a legal successor of Haykap Bank established in 1991. Flash LLC with 72.73% share, Barsegh Beglaryan with 18.33% share and Belgium based company Incofin Investment Management with 5,58% share are the shareholders of ARARATBANK. The Bank has 61 branches, represented in all regions of the Republic of Armenia and in Artsakh.
Source: [https://news.am/arm/news/455221.html]
Page updated 28.09.2021 | 09:56
In case of discrepancy between Armenian and English versions of the information, the priority is given to the Armenian version.