Download Trading Platform preferred version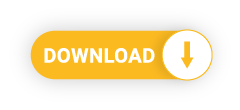 About Trading Platform
AraratBank TRADING PLATFORM is a platform which provides its customers with favorable terms to trade independently in the global financial markets using around 5,000 financial instruments. Our skilled team of professionals will support entry-level as well as professional customers in managing their funds in a possibly efficient way.
Guide
ARARATBANK TRADING PLATFORM guide
Financial assistant

Page updated 09.11.2021 | 11:36
In case of discrepancy between Armenian and English versions of the information, the priority is given to the Armenian version.